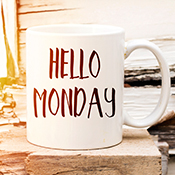 Don't Miss Out on Membership Mondays!
We have created a new Membership Benefit that we are calling "Membership Mondays."
Each week, members will receive an Exclusive Members' Only Email. These emails will feature benefits such as Reading Interpretations by Cayce Experts, Historical Articles from the Archives, information on Cayce Health Remedies, Podcast Exclusives, Meditations, Exclusive Articles, Videos and more!
Not a Member? Don't Miss Out! 
Research a Topic
The Edgar Cayce readings discussed an astonishing 10,000 different topics! This vast array of subject matter can be narrowed down into these major headings. We hope you enjoy exploring these topics.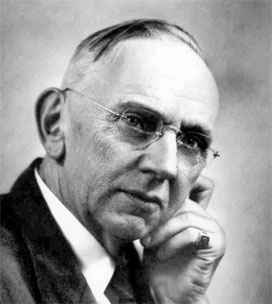 About Edgar Cayce
Edgar Cayce (1877-1945) has been called the "sleeping prophet," the "father of holistic medicine," and the most documented psychic of the 20th century. Cayce was born on a farm in Hopkinsville, Kentucky, in 1877, and his psychic abilities began to appear as early as his childhood. As an adult, Cayce would put himself into a state of meditation, connecting with the universal consciousness and from this state, came his "readings". From holistic health and the treatment of illness to dream interpretation and reincarnation, Cayce's readings and insights offer practical help and advice to individuals from all walks of life, even today.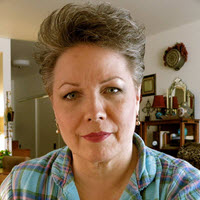 A.R.E. and Edgar Cayce have been the single greatest influence in my spiritual journey. It started 45 years ago when as a teen I found There Is a River on my father's bookshelf.....I have never left it and it has never left me and has led to a life that is fuller in things of the spirit and a truer understanding of what God is. I will be forever grateful.
-Kathleen Pearson
The Benefits of Membership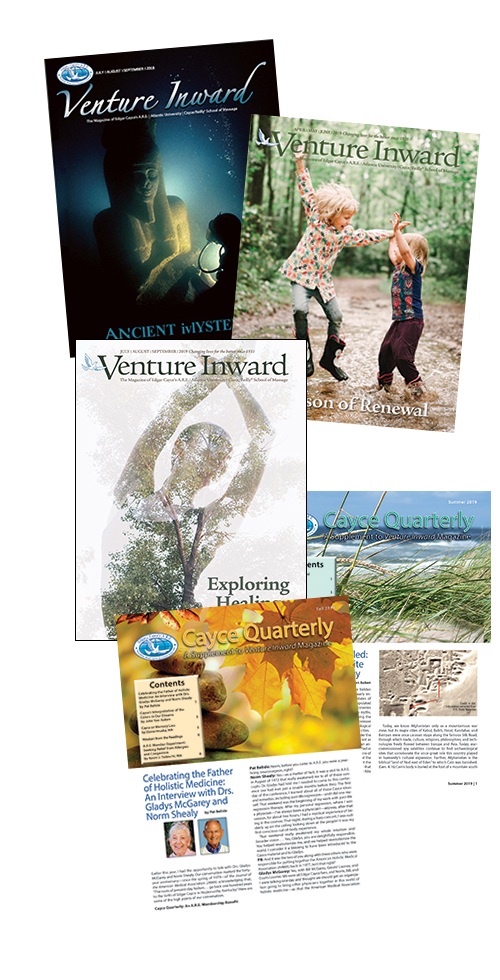 Edgar Cayce founded A.R.E. in 1931, for the purpose of helping people to transform their lives for the better—body, mind, and spirit. You can find special meaning in your life through the resources provided to you as an A.R.E. member, including
24/7 Exclusive Access to Over 14,000 Edgar Cayce Readings
24/7 Access to our Exclusive Expanding Member's Only Collection

 

of Inspiring Teachings, Digital Library and Historical Publications
Venture Inward

 

Magazine mailed Quarterly to Members Full of Cayce Inspire Articles and Information – Nurturing Your Mind, Body, Spirit.
Cayce Quarterly

 

- Digital Newsletter delivered to your Inbox.
Exclusive Members' Only Weekly Emails: Featuring reading Interpretation by Cayce Experts, Historical Articles from the Archive, Cayce Health Remedies, Podcast Exclusives, and More!
1 FREE online course each year from our Enlightenment Series:  A $365 value

 

Includes: Monthly videos, blogs, lessons, current event correlations, articles and more
Exclusive Member discounts and more! 
Support Our Work
"Edgar Cayce's guidance has literally saved my life; and it has guided me through some of life's difficult moments. How could I not want to share this wisdom with others?  That is why I feel it is a privilege to contribute what I can." – A.R.E. Donor